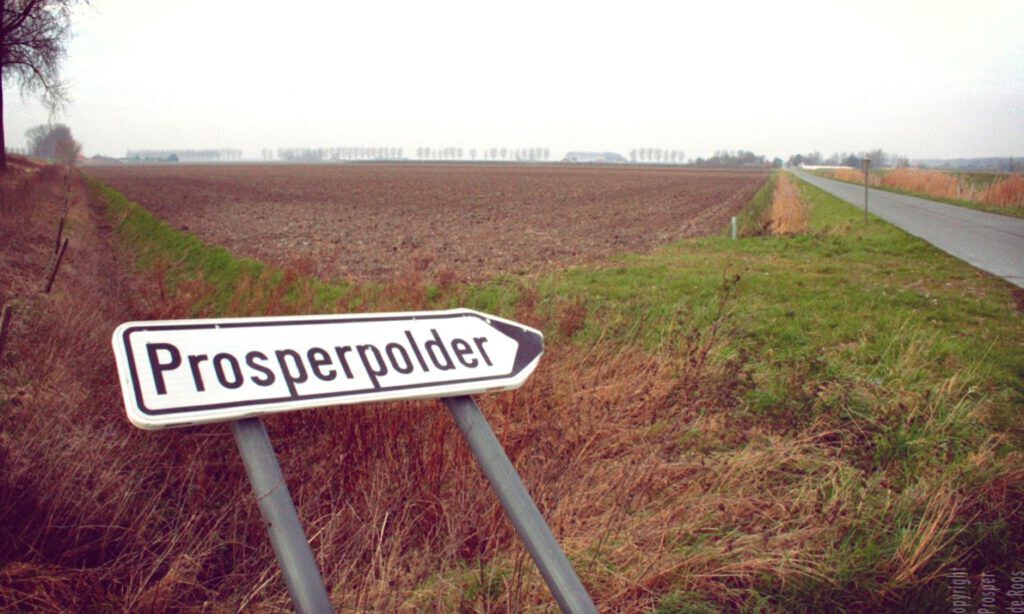 Audio essay / Documentary / 23 min/ Woord.nl / Supported by Media Fund 2017

Music: Axel Schappert. Poem: Hilde van Cauteren.
A search for prosperity and happiness in Prosperdorp, a tiny village on the Belgian-Dutch border.The name Prosper signifies prosperity and happiness, but to what extent does that apply to this area, where as compensation for the expansion of the Port of Antwerp, land is being flooded and farms dismantled.
Thanks to: Marc Pannier, Kris and Geert van Royen, Andre Verbist, Paul Staes, Jeroom de Wilde, Denise Aerts, Laurent Abeele, Boris Huyghebaert, Diana Janssens and her sisters. All inhabitants of Prosperpolder.