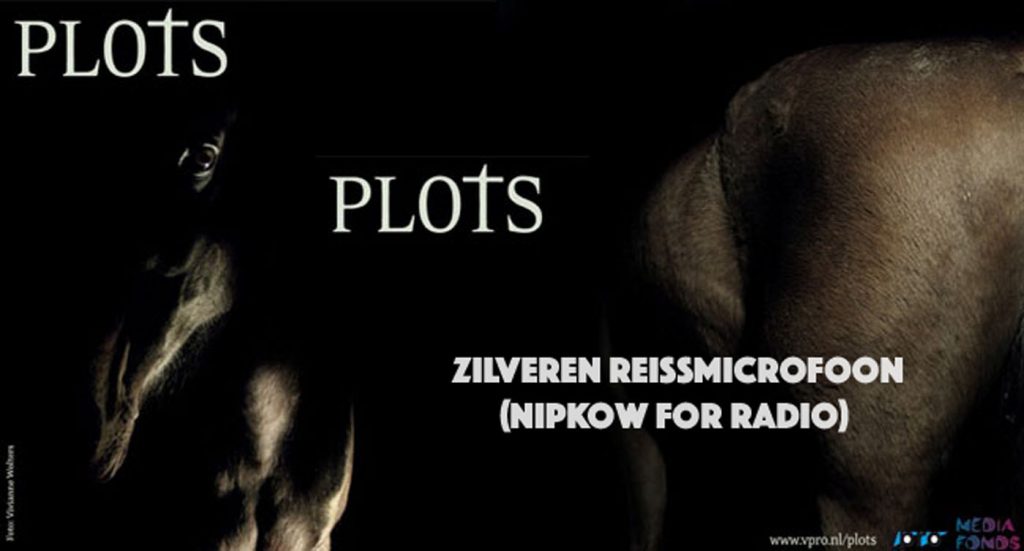 Audio work / series of radio docs/ VPRO/ Supported by Dutch Media Fund 2010-2013
Winner Zilveren Reiss Microfoon 2013 (Nipkow for radio)/ Jan Kassies Stimuleringsprijs/ Nominated for De Tegel, Prix Europa and Prix Italia.
Radiomaker for Plots, 2010-2013. Plots is a radio show with unlikely but true stories around one theme. Small human stories that touch you and make you think, that make your mouth fall open or laugh out loud. The program is inspired by the American documentary program This American Life.