Audio essay / documentary/ 39 minutes/ NTR 2016/ Nominated for Prix Europa
A journey from the Middle East to the Noth Pole. On our way we encounters different cultures and hear different personal stories on the north.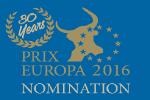 With: Baban Kirkuki, Fadi Haddad, Sigrid van Essel, Paul Mbikayi, Doortje en Bart Dallmeijer, Marit Törnqvist, Edmond Ofner, Monique Appels, Wilco van Rooijen, Hans van der Meulen.
Thanks to: Jorien Bakker van Staatsbosbeheer, Esma Linnemann, Marjan Broers, Stef Visjager.
Commissioning Editor NTR: Jair Stein.