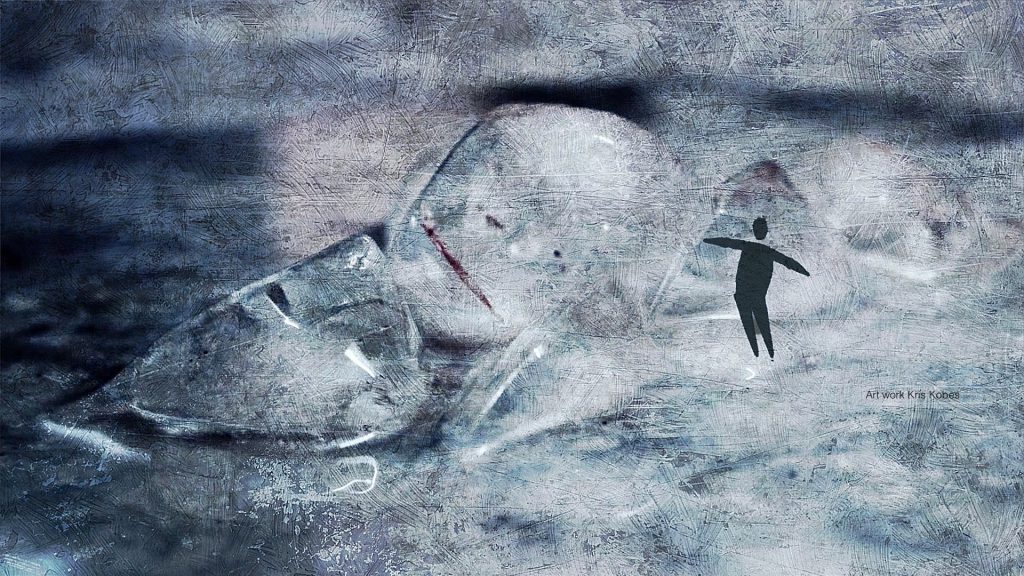 Audio work / Documentary / Non-fiction / NTR 2018 / Supported by NPO Fund/ 35 min

What is lost and what emerges in climate change? Global warming is not only a loss, but above all a transformation, a rearrangement of life. Whether we want this or not. In this audio documentary we hear different stories on changing worldviews.
Music composer Bo Koek / Animations Kris Kobes / Mixer Arno Peeters / commissioning editor Ottoline Rijks
Thanks to: Lana Hansen, Niini Malu Hansen, Camilla Olsen, Coco Smits, Erik van Sebille, Anton Dekker, Ger de Ruiter, Jan de Jonghe, Neil Davy, Fred Langdale, Corinne Seely, Christine King, Lee Dance, Magda Augusteijn, Stef Veldhuis en Ralph Tuijn.