Audio essay / Hybrid / 25 min / Supported by Dutch Cultural Media Fund 2014. / Woord.nl / Nominated for Prix Europa
Audio essay on the wind and unexpected side effects.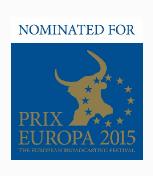 Thread of this story is the fictionalized account of the aeronaut (balloonist) Gaston Tissandier, who in 1875 was one of the first explorers to sail into the unknown territory of our earth's atmosphere. Next to this fictionalized story we hear three personal stories about the volatile temperament of the wind.
With Lucas de Man as aëronaut Gaston Tissander and Hidde Simons as captain Sivel. Further: Marco van Heerde, Toos Linneman, Rudolf Nägerli, Helen Ochsenbein, Kaspar Ott, Simon Von Weissenfluh and Walter Von Weissenfluh.
Special thanks to: the Föhn guard of the village of Guttannen, Gasthof Bären, Magda Augusteijn, Titus Dürst, Liesbeth Prins and Studio Vermeer.
Music Zeno van den Broek, Research Netherlands Esma Linnemann, Production Switzerland Titus Dürst.