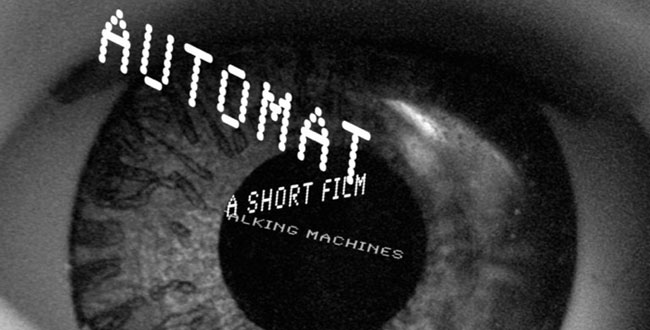 film essay/ documentary/ 16mm/ black & white/ 7 min/ Supported by Thuiskopie Fonds and Amsterdam Art Fund 2008
Busho festival Budapest 2008/ Granada Filmfestival 2009/ Dutch Filmfestival 2008/ Open Air Kino Hafen 2, Offenbach/ Culture Unplugged 2009
We whisper tender words to our coffee machines, swear at inattentive automatic doors and encourage old rust-buckets. We often talk to the apparatuses that surround us. But they seldom reply! Machines who do are fascinating.
Music: Jeroen Goeijers
Thanks to: Oma Tierolf, Stijn van Santen, Rob Hobselmans, Albert Eling, Piet van Heest, Eric Augusteijn, Govert Janse, Dirk van der Burgh, Willemijn van Benthem, Kodak Nederland, Hans van Reenen, Clean Seat Holland, Stijn Werkhoven.