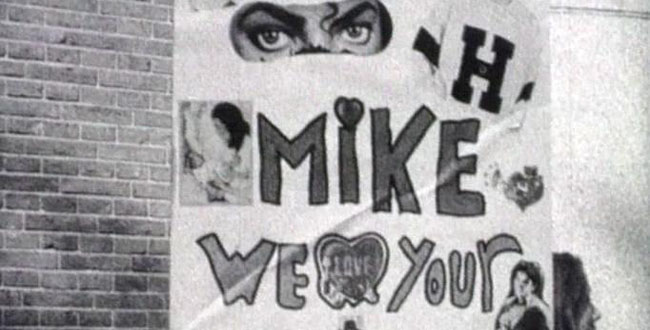 Film / documentary / s8mm film/ 7 min/ Golden Olive Award International Bunker Festival 2002, Italy. 
Schieblok International Film Festival Rotterdam 2011/ Portobello film festival Londen 2009 / Caught in the spotlight" exhibition Alameda, CA 2009/ Rooftop festival New York 2009.
Somewhere in the 20th century; Michael Jackson opens a hotel window and throws out a pillow. Groupies tear the cloth bag into pieces. A young women shows a winkled feather to the camera and recalls the pillow smelled sweet and felt warm. One cushion is still intact, it reads in black marker: "The sunshine is poison for my skin, please understand, I love you all".
Camera: Stijn van Santen / Music composer: Jeroen Goeijers / Thanks to: Bobbie Films & Magda Augusteijn