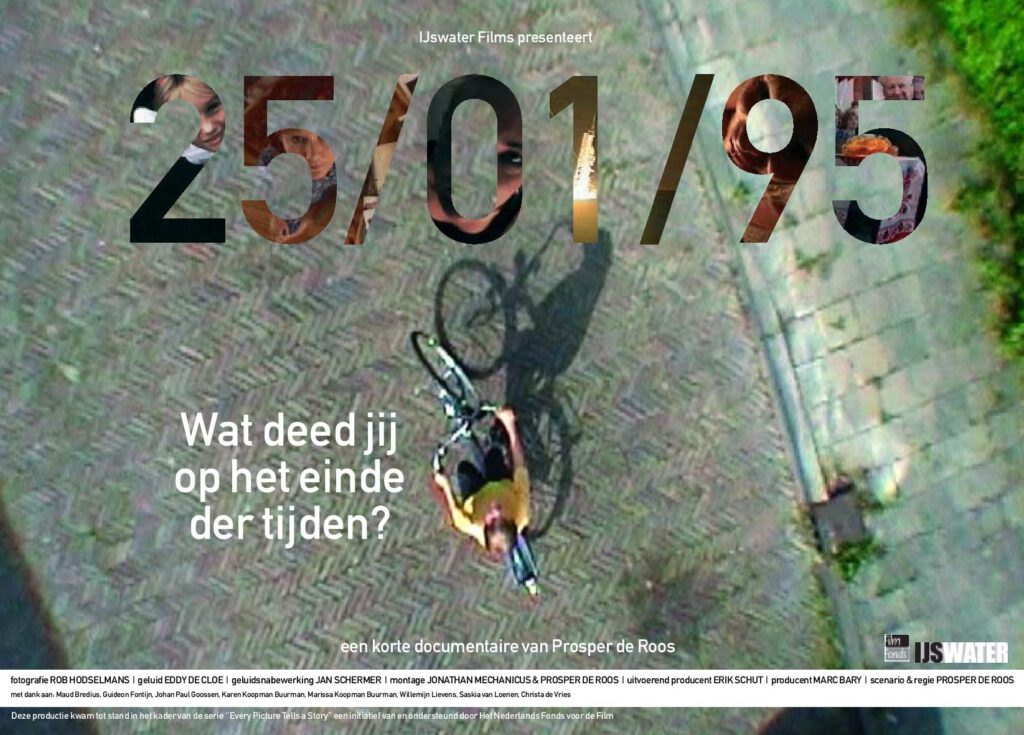 Film essay/ documentary / 20 min/ Theatrical release Docuzone "Kort & Goed" 2004 / EPTAS "Every picture tells a story" Dutch Filmfund 2003.
Every moment is the most important moment of your life. What day did the world came closest to an end? A film about an ordinary Wednesday in January.
Shine Competition, National Media Museum Bradford International Film Festival 2004 / Dutch Filmfestival 2003/
Crew: Camera Rob Hodselmans, Sound Eddy de Cloe, Mix Jeroen Goeijers, Editor Jonathan Mechanicus, Producers Marc Bary & Erik Schut. Supported by the Dutch National Film Fund, Produced by IJswater Films.