Audio work / photo serie/ text/ Artistic-social research/ Artist in residence Kort of Kans / The Institute, CBK Zeeland and No Academy 2013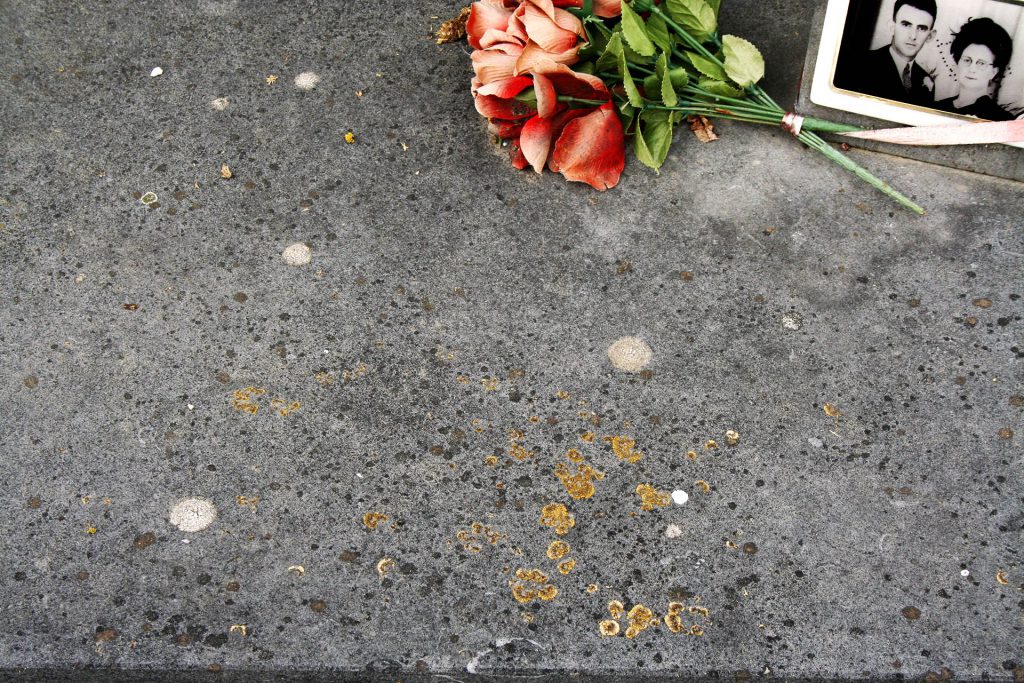 Commissioned by The Institute in collaboration with CBK Zeeland and No Academy, Het Zeeuwse Gezicht and BNA Kring Zeeland. Krot of Kans is a multidisciplinary project by bringing together experts from arts and sciences. Project blog (in Dutch)
At the invitation of the Instituut and CBK Zeeland, I researched by way of a sound work, the economic downturn in rural Zeeuws-Vlaanderen. The sound work is an acoustic reflection of the identity of the area. Motife is the enduring game that the wind plays with drifting sounds, the constantly disappearing and emerging sounds.
From behind a dike a tremendous screeching is rising: as if an aviary is being emptied. It turns out that the surreal sounds are part of an electronic scarecrow system, a network of speakers that randomly emits cries of bird fear. It is meant to keep birds away from the orchids. Oddly enough, just few kilometers away in the Drowned Land of Saeftinghe, the desire is to attract as many birds as possible.
In cooperation with Woongoed Zeeuws-Vlaanderen, Bouwend Nederland afdeling Zeeland, Bouwopleiding Zeeland and CPOZ (Collectief Opdrachtgeverschap Zeeland). Supported by Stimuleringsfonds Rabobank West-Zeeuws-Vlaanderen and Rabobank Terneuzen-Sas van Gent, Rabobank Hulst, uwnieuwetoekomst.nl, Stimuleringsfonds voor Architectuur and Provincie Zeeland.